I discovered this recipe in Sunset magazine 8 years ago. They did a special issue all about holiday cookies and I just happened to try this Gingersnaps recipe. And oh my goodness, they were and still are the best gingersnaps I've ever had. And it's a huge BONUS that the same batch of dough makes both roll-out and drop cookies!
So without further ado, here is a quick sense of the steps and then the full recipe at the bottom.
Make that Dough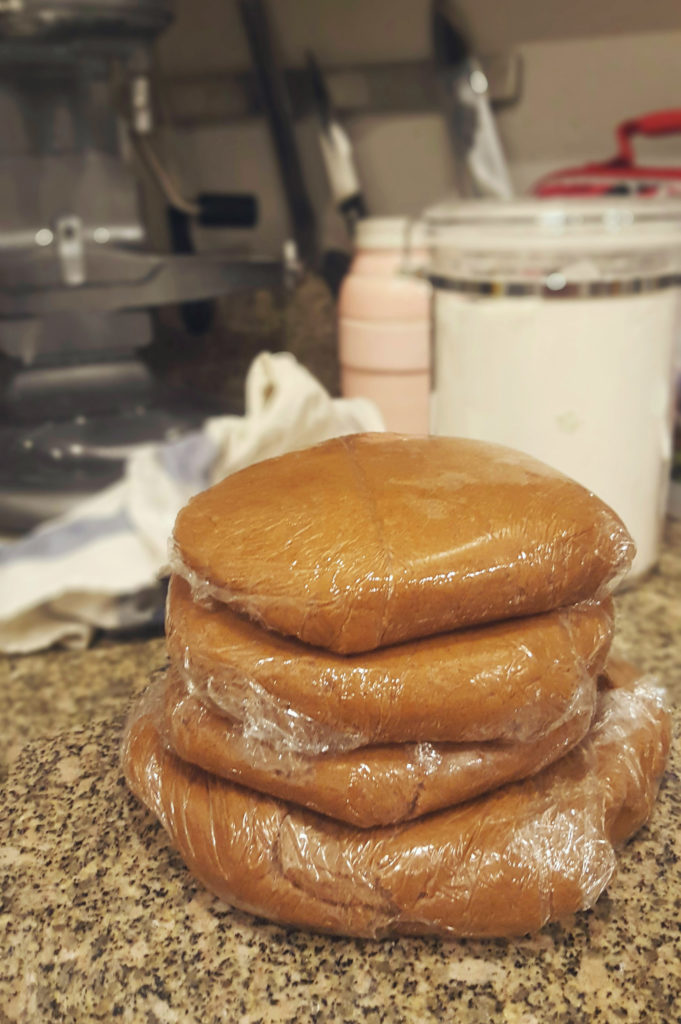 After you make the dough, you divide it in half and shape them into disks and wrap them up. This time around, I doubled the recipe which is why there are 4 woefully uneven disks. Even if you only want to make drop cookies, still chill the disks for at least 3 hours.
Roll-Out Cookies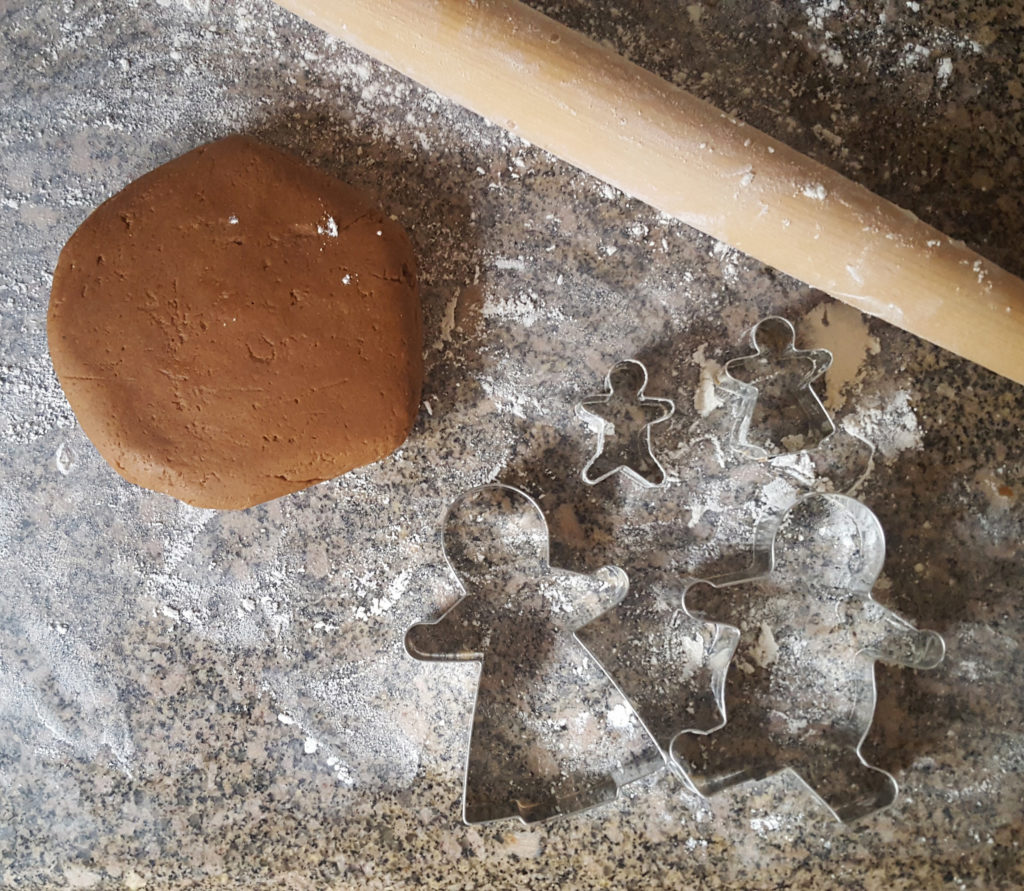 Then for the roll-out cookies, spread out a generous helping of flour and get to rolling. This time I made a few larger gingerbread cookies but I usually just churn out a bunch of tiny ones, perfect for plates of cookies for neighbors and for dunking in coffee.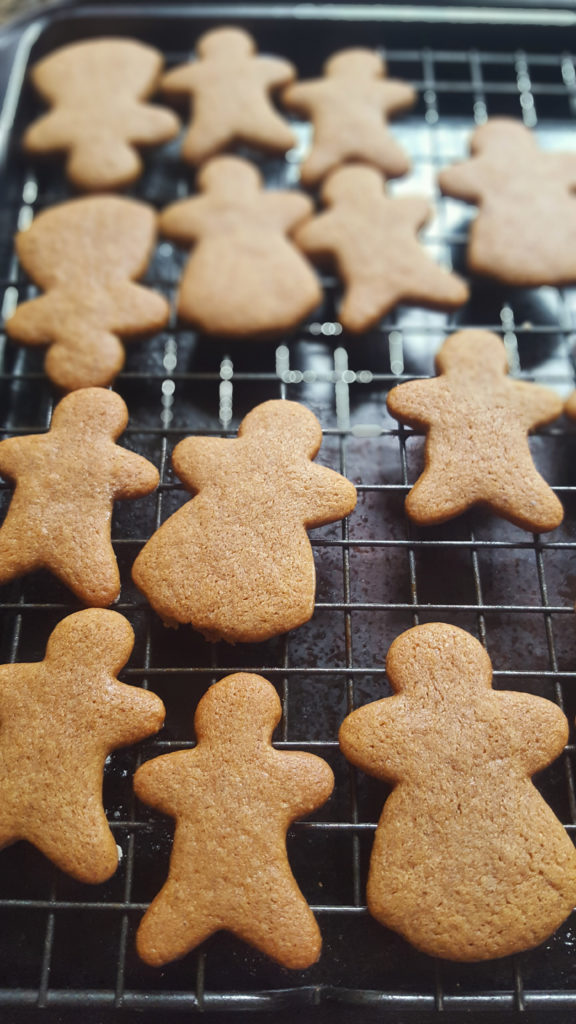 They come out beautifully with a slightly crispy outside and deliciously soft inside. You can always add 2 minutes to the baking time if you'd like crispier cookies, especially if you intend to dunk them in hot drinks.
Drop Cookies
These are actually my favorite. Dusted in cinnamon sugar and oh so soft? What's not to love??
Just tear off small pieces of the disk and roll them into a ball between your palms. I love how "clean" this method is. After several rounds, you'll get a nice layer of dough on your hands so you will want to wash them off and start again. But I appreciate not having to dig out sticky dough from a bowl with my fingers or awkwardly with spoons.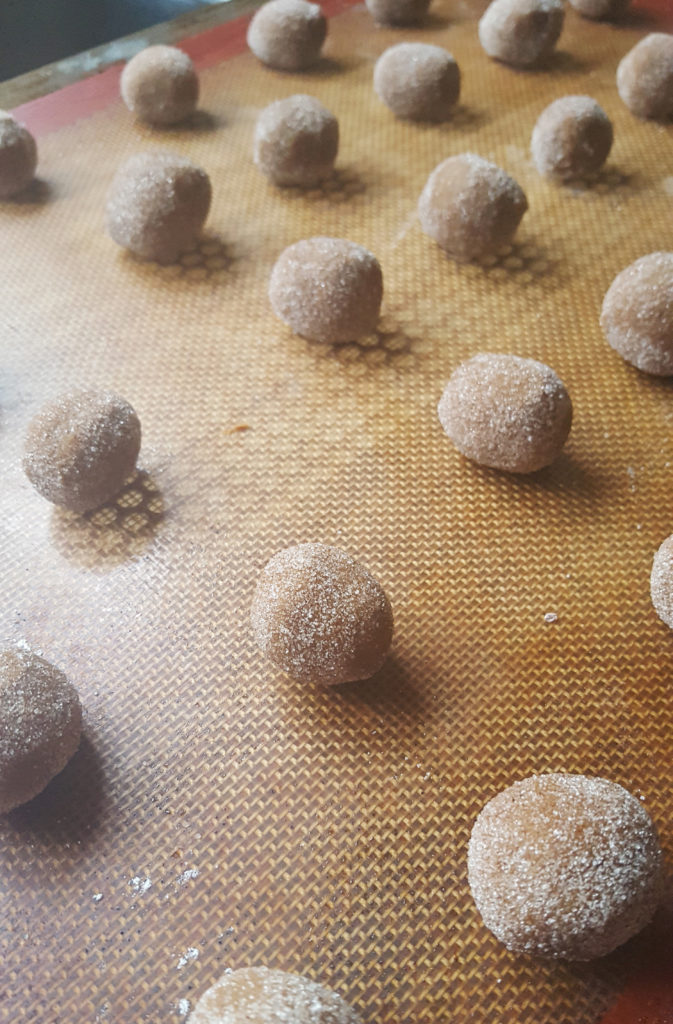 I like to make the drop cookies small so that I can have more to eat!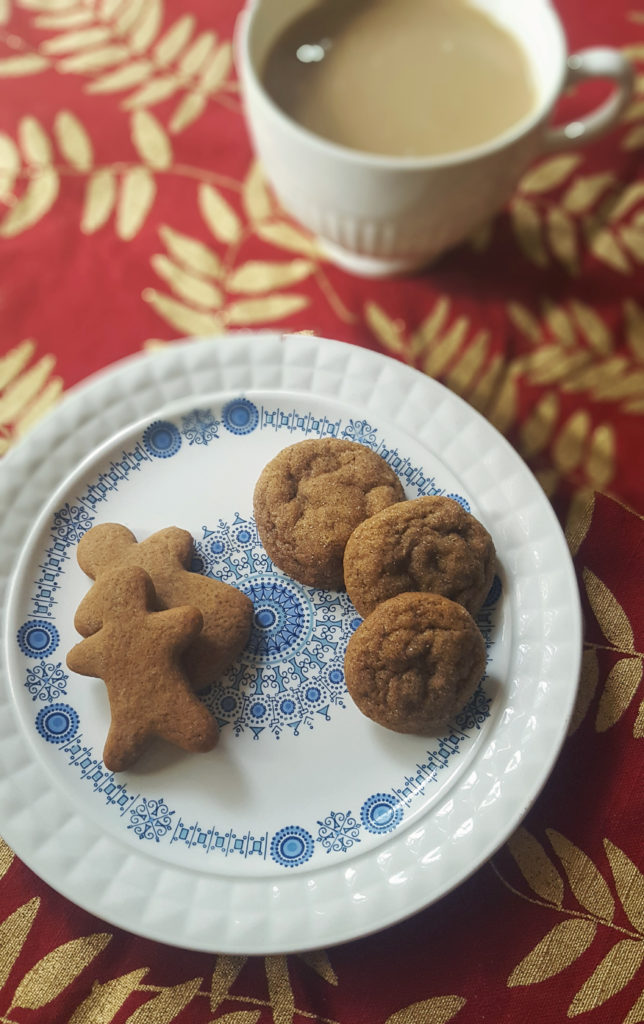 Pour yourself a cup of tea or coffee and enjoy.