I love Hobby Lobby. The florals, the decor, the SALES! And I have two more faux magnolia wreath orders to fulfill, so I need to stop at Hobby Lobby tomorrow. And because I need to run at least 5 other errands, I've decided to take pity on my poor children and help them stay entertained while I inevitably get distracted and browse the entire store.
Enter the Hobby Lobby Search & Find! Full of the words and phrases that seem to cover every piece of wall decor, card, sign, napkin, and display!
Now here's hoping they don't see all those words as we walk in the door….
Print off a copy for yourself and enjoy perusing the galvanized metal, wooden letters, and monogramed pillows you don't need but would look so cute in your living room!
I couldn't stop myself, so here's a BONUS Target Search & Find too!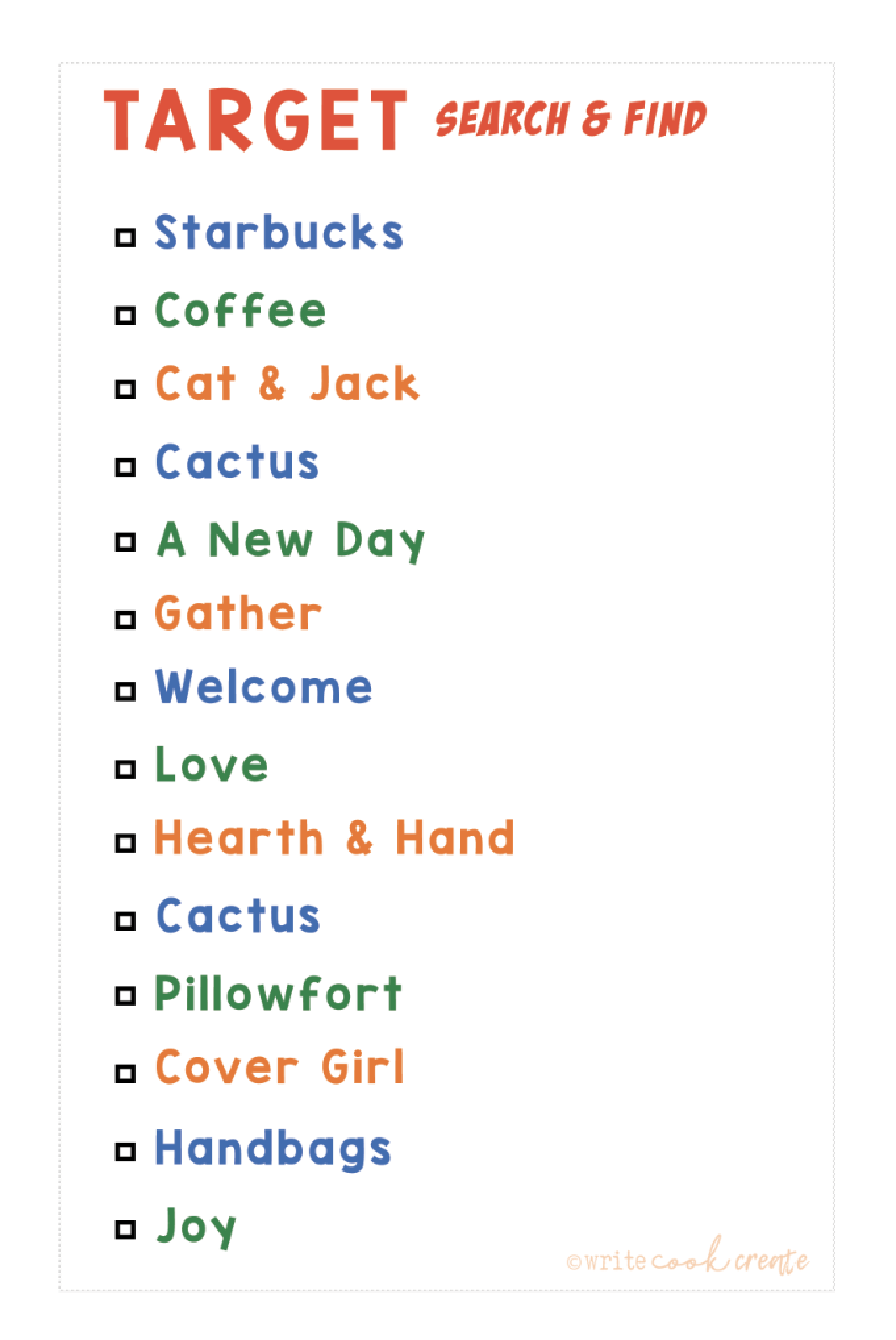 Here are the Search & Finds for printing on a standard sheet of paper. Go Shop in peace, mama!